[an error occurred while processing this directive] [an error occurred while processing this directive]
Pictures 1 - 6
This is a pictorial representation of how my brother carefully crafted pieces of wood into a professional looking and sounding fiddle. There are a total of 36 pictures in this series, divided into 6 pages of 6 pictures each.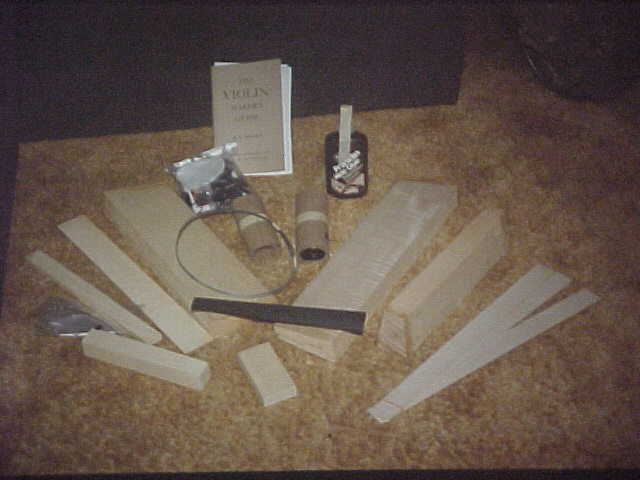 He starts with these basic raw materials...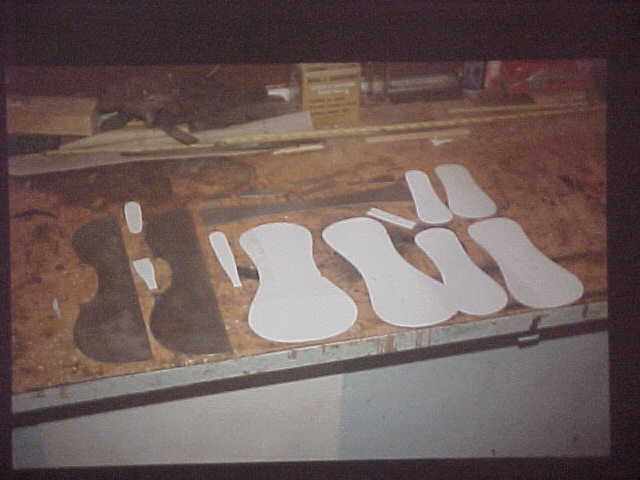 Then he creates the home-made templates for the wood pieces...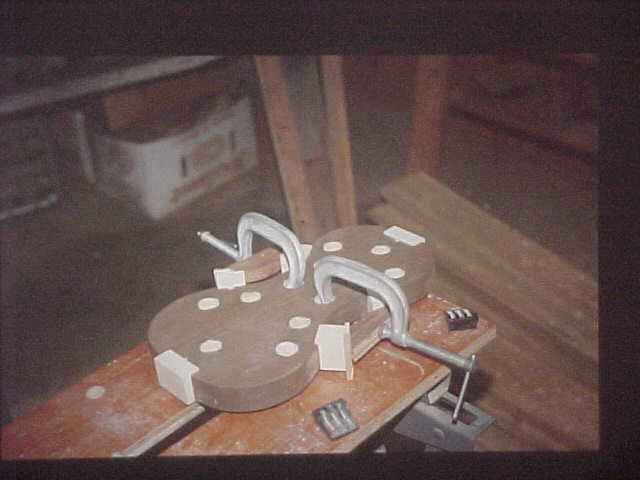 Then he creates some home-made molds with corner blocks...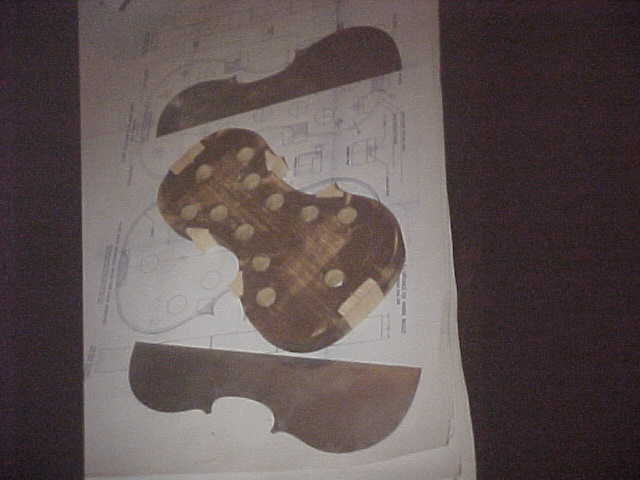 Next comes the shaped corner blocks with finish templates...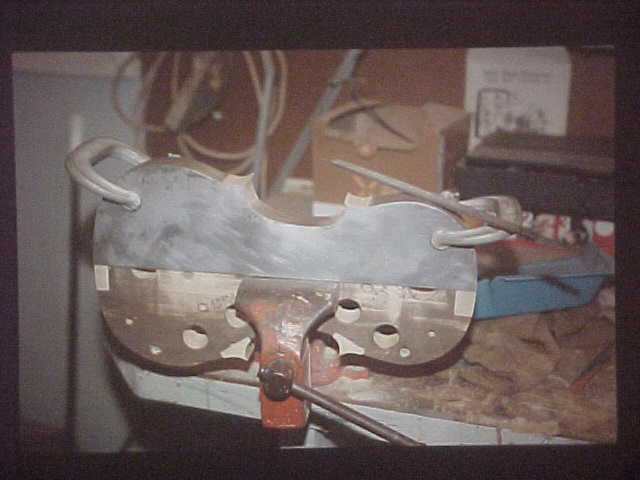 Detailing Blocks...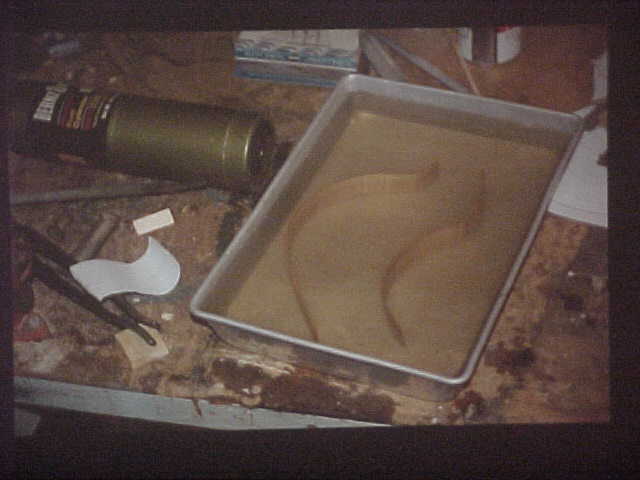 Bending and soaking the side pieces...