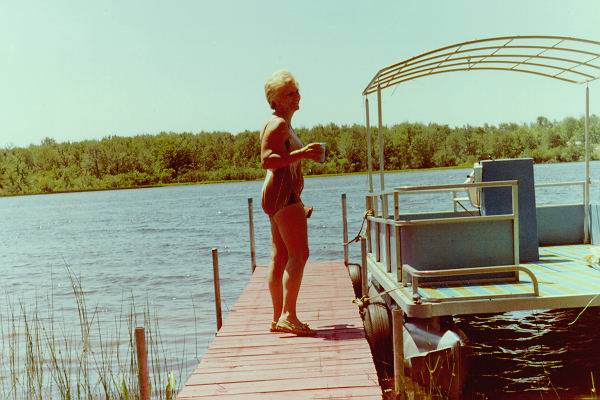 Barb is standing on her boat dock in northern Michigan.
Oldest child of Ken and Marie Fisk
Married to Larry Phillips
Mother of Mike, Debbie and Pam
Contrary to what my dad seems to think these days, Barb is really the oldest of the Fisk kids. She has moved around more than anyone of us during her life and can list Illinois, Texas, Michigan, Tennessee, Florida, South Carolina and even Guam as her former places of residence. Her husband, Larry, after retiring from the IRS accepted a two-year stint to work for the Guamese version of the IRS. They survived several large typhoons while they were staying there. Take a look at where Guam is sometime. Just a speck!

Sometimes she doesn't even have a permanent address as she and Larry may live in a motor home and travel from place to place. Barb is very energetic and continues to pursue artistic outlets such as playing the piano, singing in a choir or acting in local theatre groups. She can play the piano and has an excellent singing voice to this day.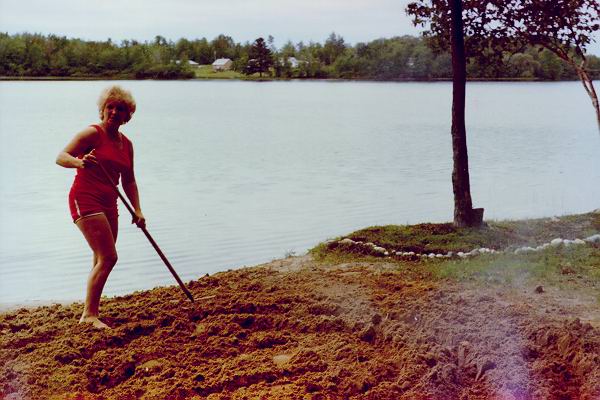 Barb is tidying up the beach.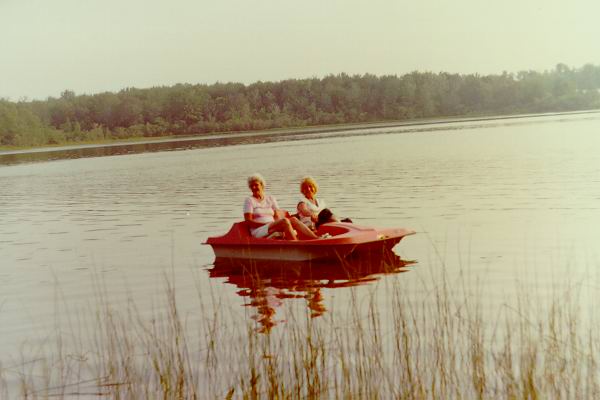 Barb and Mom paddling away.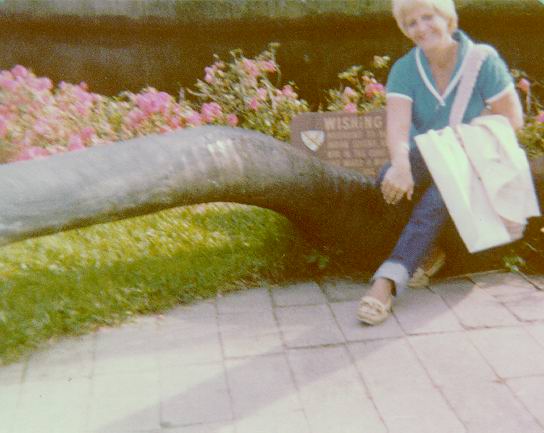 Barb wishes for............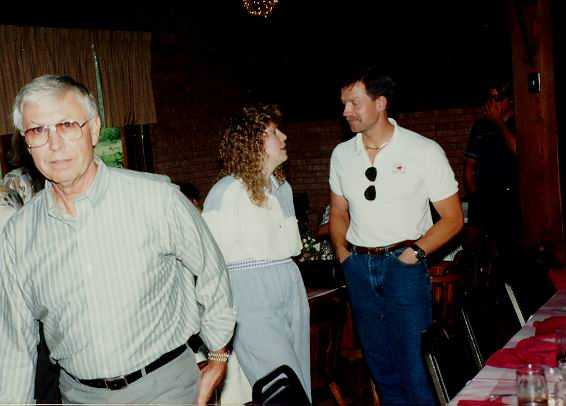 Larry with his son and daughter-in-law..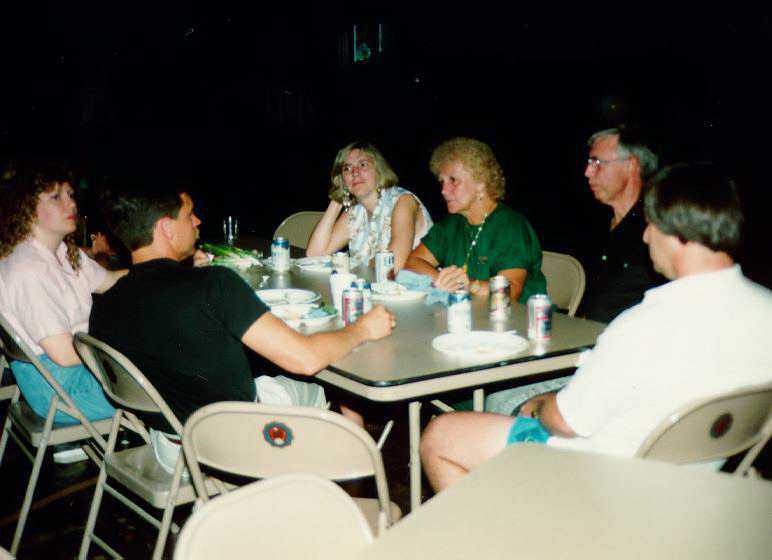 The Phillips clan in the Percy gymnasium.