Play my personal recording
"Alpha"
produced in 1991. Don't be too critical, the original recordings were made on boom boxes with no special background filters or anything professional and the tape is old and parts of it were bad so there was some loss of sound in conversion to MP3 format.
| | |
| --- | --- |
| "Alpha" - side A | "Alpha" - side B |
| John's Pappy (1980) | Tennessee (1991) |
| Wasted (1980) | I Been Thinkin' (1991) |
| John Was a Friend of Mine (1980) | Tiffany (1987) |
| Dreamin' (1980) | Goulash (1983) |
| Why Don't We Get Drunk and... (1985) | Working Party (1983) |
| | Jail Break Sweet (1983) |
| | Losers and Winners (1991) |
Youngest child of Ken and Marie Fisk
currently un-married
Father of Venus Zook
I was born on July 10, 1951 in Chester, Illinois, the youngest child of Kenneth and Marie Fisk, nee Gerberding, who lived in Percy, Illinois. From what I have been told, the doctor had fears that I would be born with some physical defect because of my mom's age and history of one other previous miscarriage. To everyone's surprise, I was perfectly normal and healthy, although sometimes I think maybe the deformity is really hidden down deep in my brain. But that's my personal problem. My brothers and sisters were much older than me so I learned at an early age how to develope my imagination and keep myself entertained. This self-reliance seemed to carry over into my adult life as I have always felt like a loner and am perfectly happy living alone with my dog.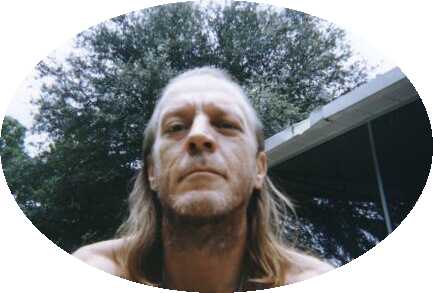 I was tagged with the nickname of "half-pint" when I started first grade because I was a slow grower and that nickname bothered me a lot. Coupled with the fact that I had spent my first 6 years with my mother and basically no playmates, the first grade was very traumatic for me. I probably missed 40 or 50 days of school that year because I was a "cry-baby". But I grew out of it and I hardly ever cry anymore. By the way, I still managed to get straight E's in first grade, which was the equivalent of an A today. Another traumatic event occurred in January 1963 when we moved from our small home town of Percy to the big industrial city of Aurora near Chicago. Talk about culture shock! So much to get used to, including school work, new friends, and new things to do, made me a stronger person in the end but caused me much suffering during the adjustment. I latched onto the hippie movement in the late Sixties and actually was kicked out of school for one day in 1969 because my hair was too long. I still consider myself an "Old Hippie" and the Bellamy Brothers song of that title is one of my all-time favorites. My hair barely reached over my ears and over the collar. Now it is past my shoulder blades and no one cares. By the way, that was the last year of strict school dress codes in Aurora, Illinois. The following school year kids were allowed to dress and look pretty much however they wish, which was my point exactly. Libertarian viewpoints being exposed already. My hair was not much longer than this during the summer when I was called a "Beatle" by a young child in my home town of Percy.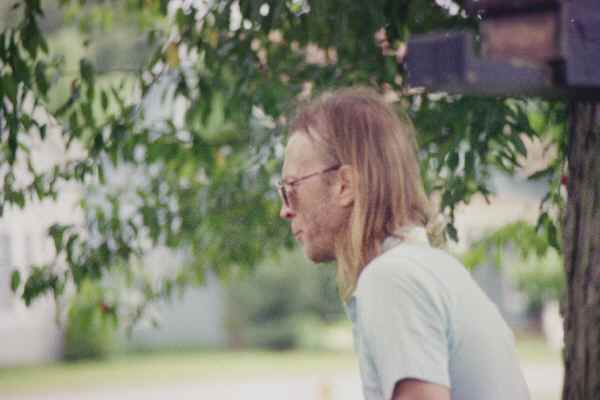 Forwarding on to 1971 when the most significant event of my life occurred. My daughter Venus was born on November 2nd. Boy was I not ready to be a father but, as most of us do, I learned quickly. I was very conscious of the population explosion at the time and after giving it much thought, I decided to have a vasectomy shortly after Venus was born. At that time this idea was relatively new, so I had to go to Chicago to the Zero Population Growth Center to find a doctor to perform the surgery which was done over Christmas vaction in 1971. I have never regretted that decision. I dropped out of college after only one semester and worked for Western Electric while I went to computer programming school in Chicago, got married, had a child, graduated computer school, couldn't find a job and ended up working with my dad at Mississippi Valley Structural Steel in Aurora, Illinois. There is where my dad taught me how to drink coffee -
BLACK, PERIOD!!!
After a year there I managed to get on at Caterpillar so my salary went up dramatically but my job satisfaction was non-existent. I really enjoyed working outdoors, I drove a fork truck outside for 5 1/2 years but I really wanted to get into computer programming for a living. That is why I finally enlisted in the US Navy in 1977 and on January 10, 1978, I did the hardest thing I have ever had to do in my life, leave my wife and 6 year old daughter for Boot Camp in Orlando, Florida. Big ole jet airliner, don't carry me too far away.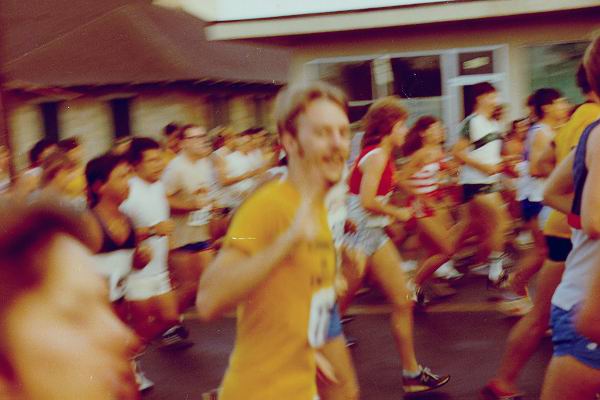 I was stationed on shore duty in San Diego, California at FCDSSA (Fleet Combat Directional Systems Support Activity) in July of 1978 until August of 1980 when I was sent to the USS Bryce Canyon in Pearl Harbor, Hawaii. The Bryce Canyon was known affectionately as "Building 36" after its hull number and the fact that it rarely went to sea. I bought my fourth motorcycle in Hawaii, a 1980 Honda 650 4 cylinder that I nicknamed, Sofi. Sofi was short for Solafanua Lele Olepo, which is Samoan for "Flying Horse of the Night".
(Click to read why I chased a cop, while riding Sofi, on the shoulder of the Interstate in Hawaii)
One year later it was decommissioned and I was transferred to the USS Jason, the replacement Reapir ship for the Bryce Canyon. Did a 6 month WestPac cruise in 1983 to Japan and the Phillipines, what a lot of fun that was, and left the Navy in February of 1984 to move in with my folks in Winter Garden, Florida. I worked for a year as a programmer in a small mom and pop software company in Orlando and when they essentially went bankrupt I found a job with Alachua County in March of 1985 and moved to the Property Appraiser's Office in October of 1999. This is home. I took up running in Hawaii and actually finished the Honolulu Marathon in December of 1982 in a little over 3 and 1/2 hours. Not too bad for a novice. Gave up running a couple years later but no more marathons. I did compete in a 6 man relay run around the perimeter of Oahu in February of 1983 that was much harder than running the marathon. We ran in 3-4 mile stretches the 139 miles around the island beginning at 10:00 PM and finished the next afternoon at 3:17 PM. 17 hours and 17 minutes to run 139 miles was quite excellent. We missed our prediction by only 17 minutes. Never have I been physically tested as much as that race. My portion of the distance was about 22 miles total. I'm tired of rambling on so I'm going to stop right here. I will be adding additional content to each of these pages in the future.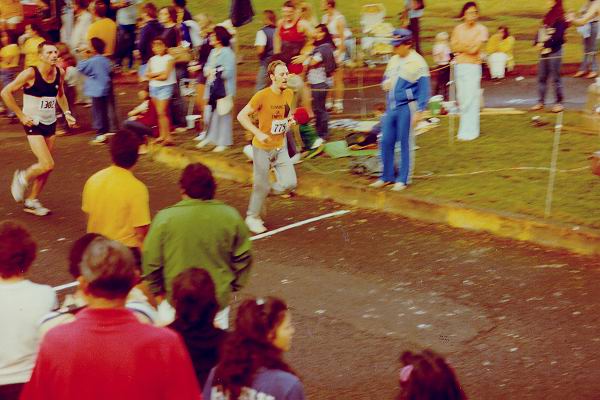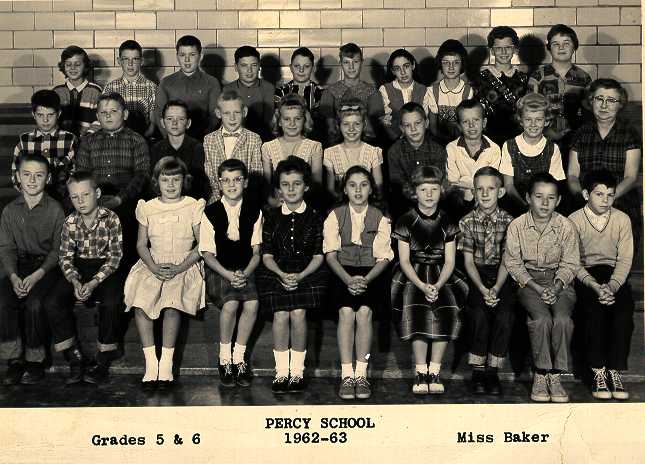 Elementary school in Percy, Illinois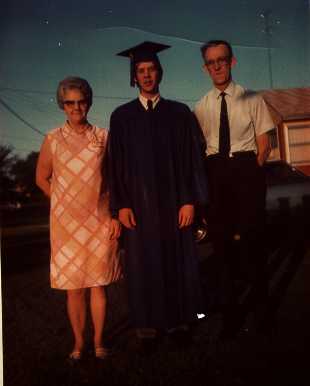 High School Graduation in Aurora, Illinois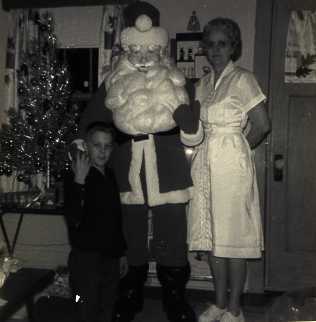 Posing with Santa in Aurora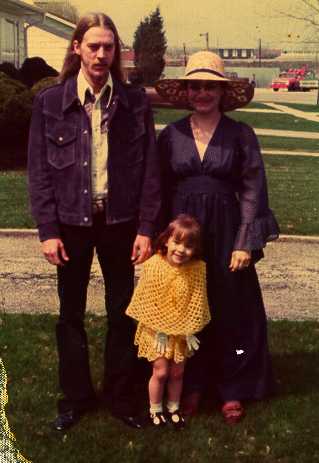 Sue, Venus and I dressing in style?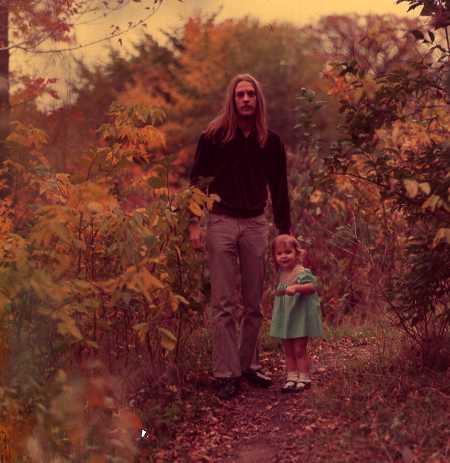 Venus and I in the woods at age 2.