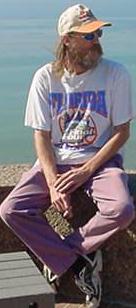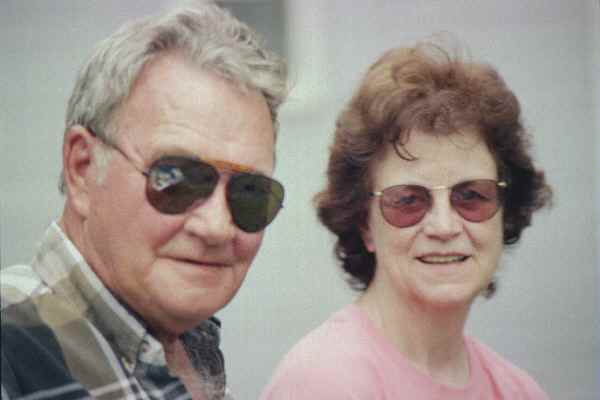 Lila and Floyd smiling nicely.

Second child of Ken and Marie Fisk
Married to Floyd Ashby
Mother of Randy, Jerry, Danny and Jack
Lila has always had the desire to be a published writer but has never been able to get over that hump to be recognized for her talent. Raising four boys two years apart had something to do with the commitment necessary to be a writer, how can she still even be sane? And the time needed to devote to a writing career was always used in taking care of her home and kids or taking care of Dr. Vidal's office practise. Lila and Floyd are living in the house where she was born, having bought it from our parents after they moved to Aurora when the Shoe Factory closed down in the early 1960's. The house has seen many changes since I was a child, including central heat (used to be a wood stove then a coal furnace) and a modernized kitchen and garage. Lila spent most of her working life as a medical assistant in a local Doctor's office (Dr. Vidal) but she finally retired in the late 1990's, several years after her husband retired from General Motors. Ask her what she does now? Since she has retired she has become computer literate and has taken over the Family Tree information and continues to give her time to her grandkids whenever needed. She was an amazing help and comfort to our mother during her final days on this earth and is always ready, willing able to help anyone in the family who has a need. Lila's other choice of artistic expression was, for many years, belly dancing! She has travelled across the Midwest performing in many shows as "The Glittering Granny" and "Jadra". For awhile she was accompanied by her grand-daughter Mandy, who also showed an interest in belly dancing. These days, Lila doesn't perform much.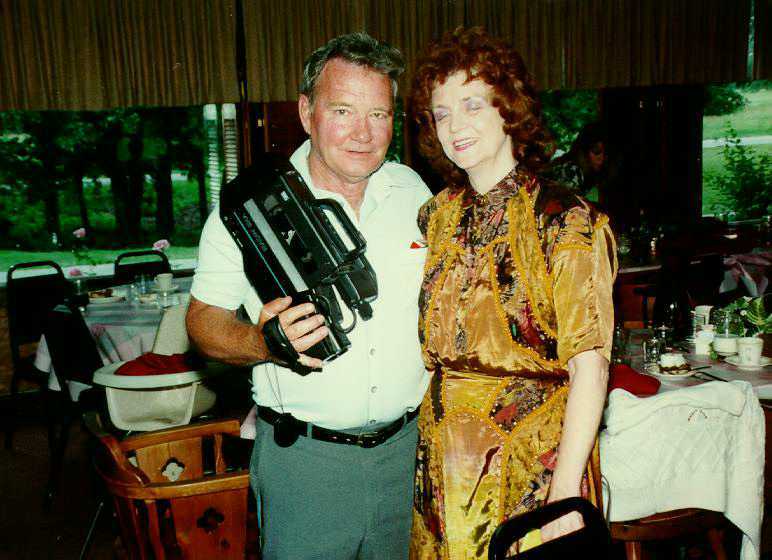 Lila and Floyd waiting for the festivities during the 60th anniversary of mom and dad.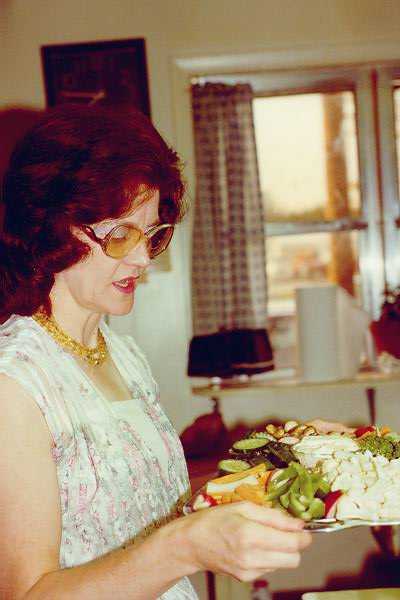 Lila watches the food very carefully.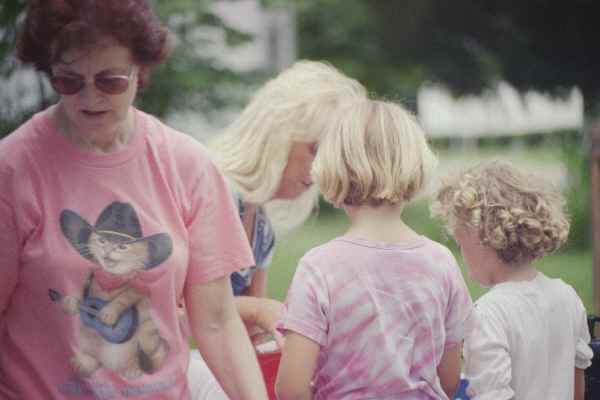 Lila, Janet, Felicia and Jerica.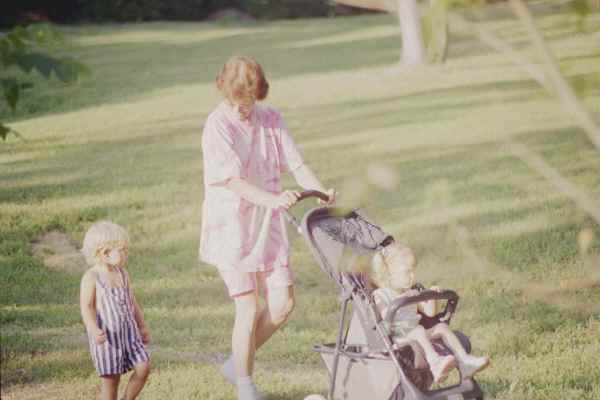 Lila pushes Jaqueline in the stroller as Trenton follows along.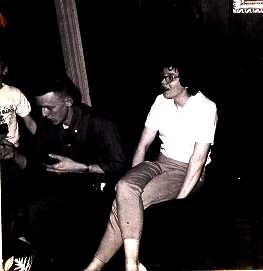 Lila and Arlyn in our Percy house a very long time ago.
>/div>