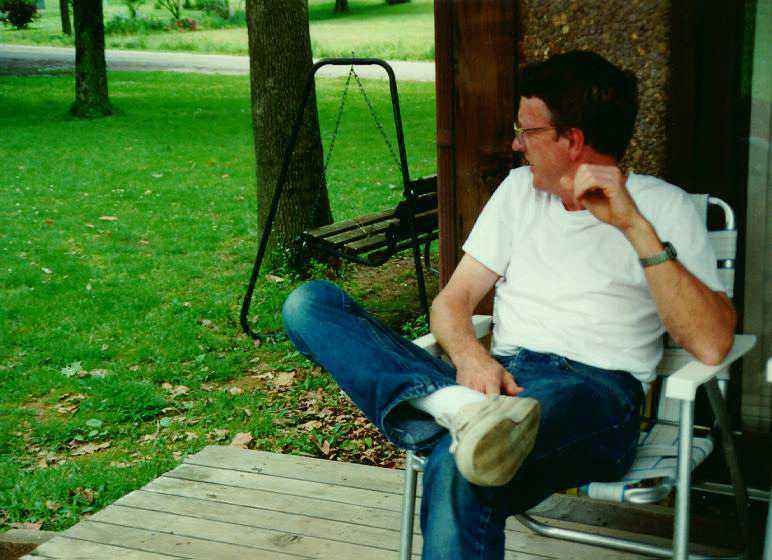 Arlyn is sitting on his back porch before he closed it in.
Third child of Ken and Marie Fisk
Husband to Bonnie (nee Roche)
Father of Dale and Dana
Arlyn Fisk is my brother and a very talented individual in many ways; he can repair your automobile, fix your chain saw, play a bluegrass tune on his guitar or hand-made fiddle, cook up some good fish or frog legs, discuss politics, speak a little German, show you his WWII German Luger, build a house, after all, he built his own, or give you the latest quote for Applied Materials, all while continuing to be a great father and grandfather and of course, brother, husband, son, etc. He is the only one of the Fisk kids to have stayed living in Percy all of his life. The house he built is only about two blocks from the house where we grew up. That house is now occupied by our sister, Lila. Arlyn was always the outdoorsman type, preferring fishing and hunting over baseball and basketball. He taught himself to play guitar and fiddle and keyboards and has a decent voice even though he prefers not to use it for singing very much. He owns his own Service Station where he sells Citgo gas, repairs cars and sells and repairs Stihl chainsaws. He did so much business in chain saws that one year he was awarded a trip to Germany to see the Stihl facilities. Good thing he likes German beer!
Click here to see the making of a home-made fiddle!
Click here for some home-made projects!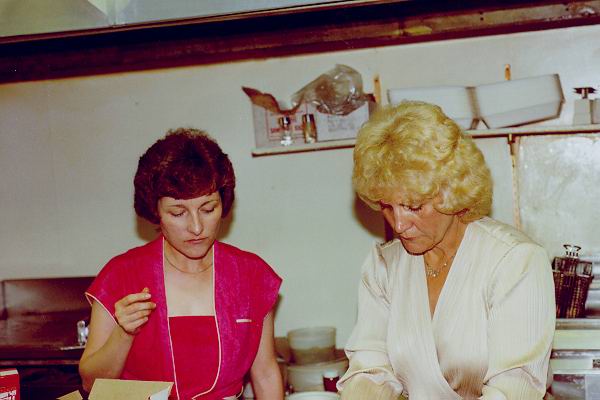 Arlyn's better half, Bonnie, with Barb.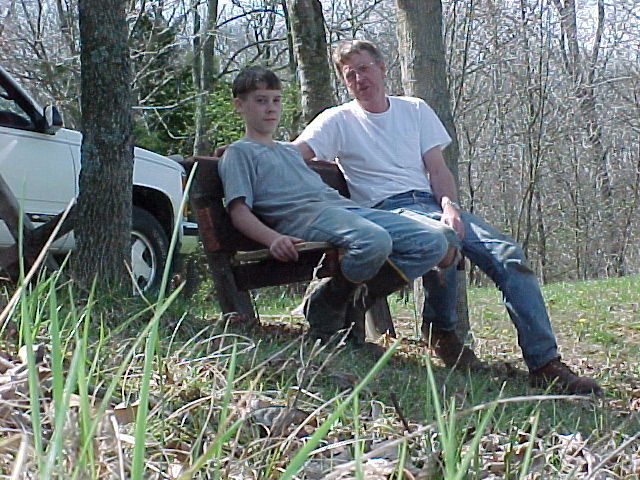 Arlyn and Dustin sitting on a bench at Arlyn's lake.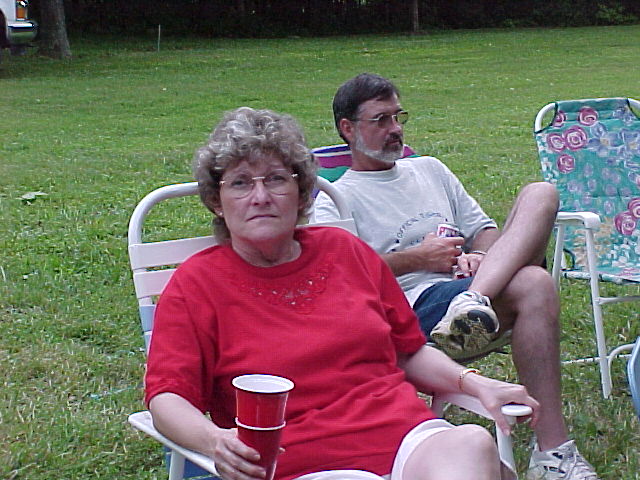 Bonnie and her son-in-law, Tim.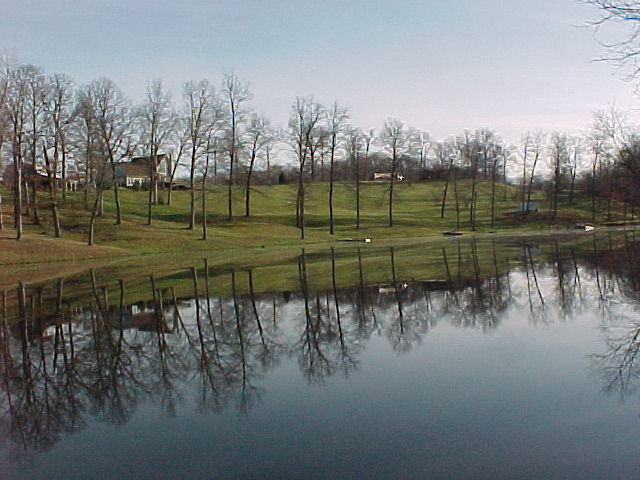 Springtime view of Arlyn's lake early Spring of 2000.