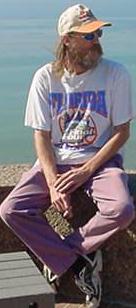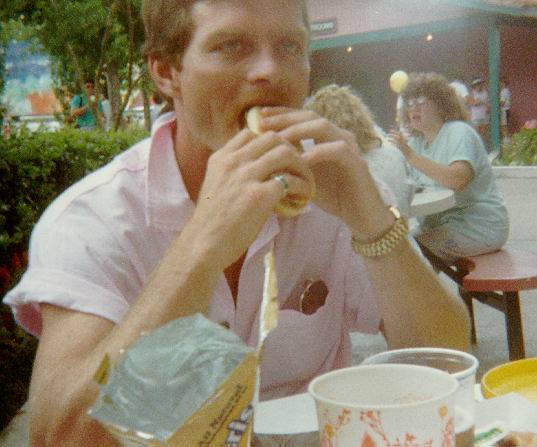 Jerry is busily stuffing a hot dog into his face at an Orlando theme park. Forgot which one.

Second child of Lila and Floyd Ashby
currently un-married
Father of Felicia and Jerica
Jerry and his girls at my house August 2001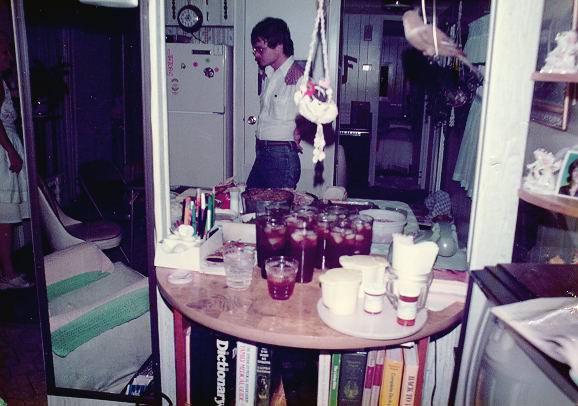 Jerry is in the kitchen at Ma and Pa Fisk's place in Winter Garden, Florida. Around 1984.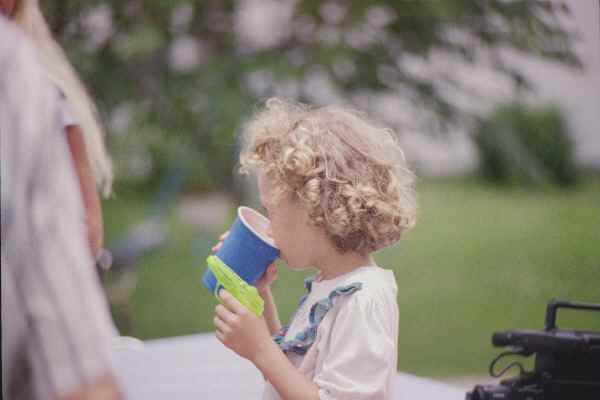 Jerica has her water pistol at the ready.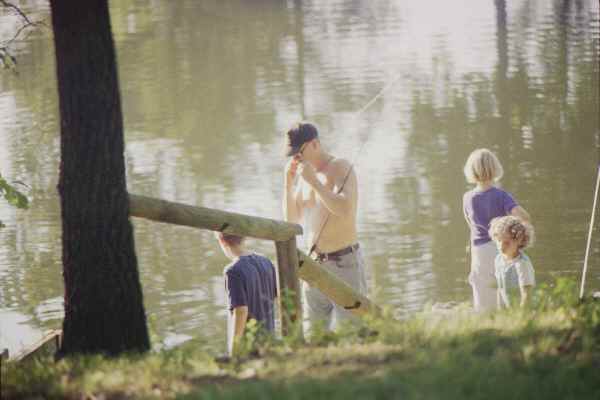 Felicia, Jerica, Jeff and Dustin fishing at Arlyn's lake summer 1999.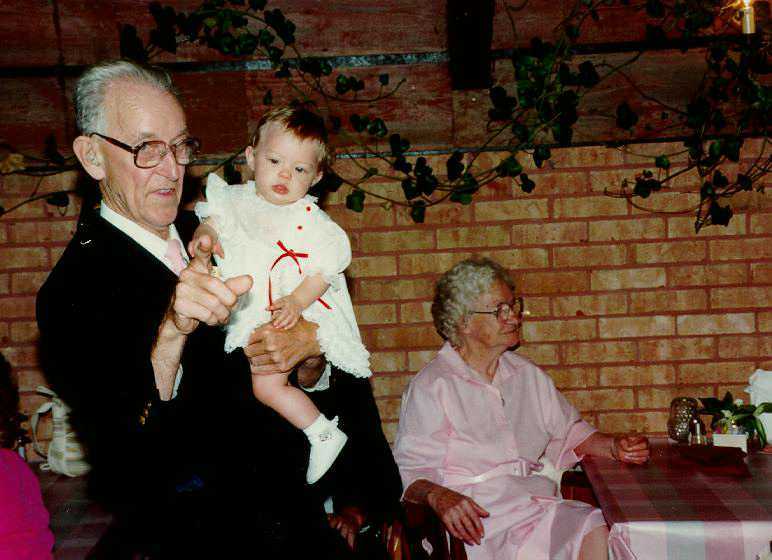 Dad holding Jerica at the Anniversary dinner 1992.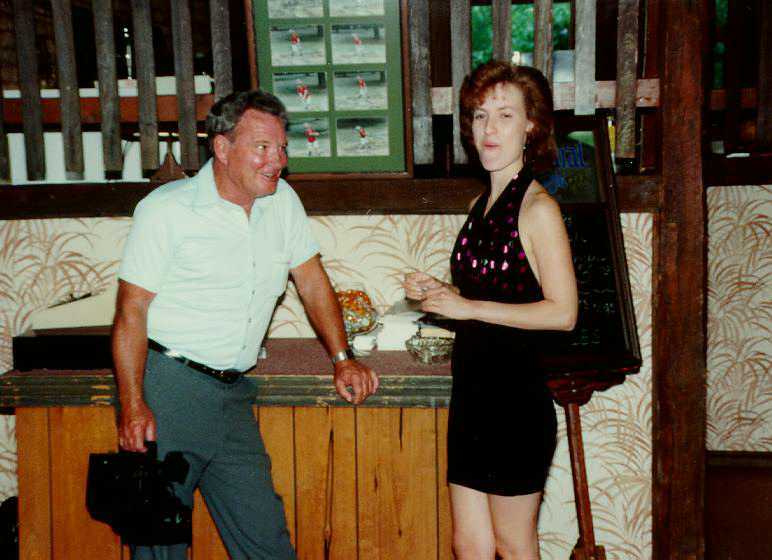 Nydia and Floyd at the Anniversary dinner 1992.